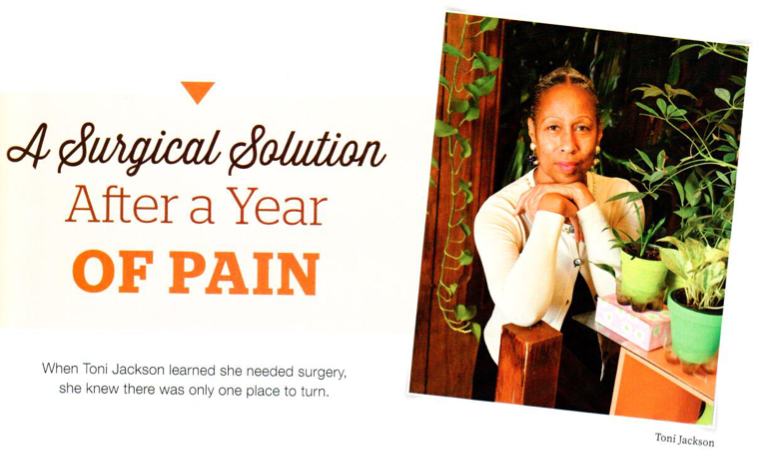 17 Jul

A Surgical Solution After a Year of Pain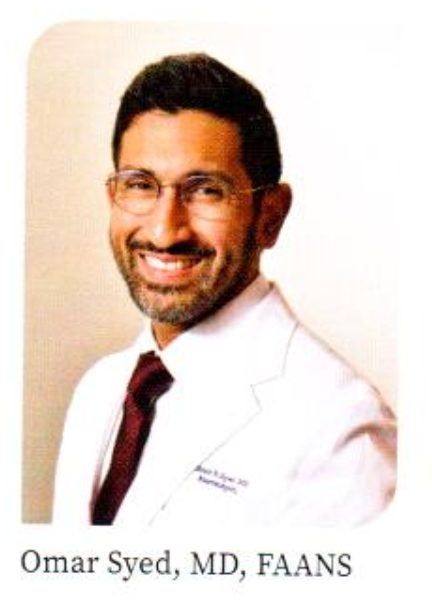 In 2020, Newark, New Jersey, resident Toni Jackson was training to become a bus mechanic for New Jersey Transit. When she had to remove and replace a bus tire during training, something happened.
"There was a pop in my lower back," she says. "I was 60 years old at the time and popping and creaking anyway, so I didn't take it seriously."
That changed when the pain worsened.
Weeks and months passed, and Toni developed numbness in her legs and tingling in her feet. When walking became difficult, she dropped out of the mechanic training program.
Seeking a Solution
Initially, Toni's doctor suspected a knee or leg problem, but physical therapy didn't help. So Toni was referred to see Omar Syed, MD, FAANS, board-certified neurosurgeon with The Bloodless Institute at Englewood Health.
Fellowship trained in spine surgery and an expert in bloodless surgery, Dr. Syed ordered imaging exams for Toni. They showed a badly damaged back.
"By the time Ms. Jackson came to me, she'd been in pain for nearly a year, and it was progressively getting worse," Dr. Syed says. "We found misalignment of the bones in her lower back and compression on her spinal nerves." Because physical therapy failed, Toni needed surgery. Having read success stories in Choices magazine, Toni was ready. She was cleared for the procedure, with no need for blood optimization.
Surgery and Stability
On July 6, 2021, Toni underwent spine surgery. Dr. Syed decompressed the nerves in her lower back by removing bone, and he realigned and stabilized Toni's bones by inserting screws and rods to hold the bones in place. Additional stabilization was made possible by a small titanium cage that was also implanted in her spine.
Immediately after surgery, Toni was walking short distances on the road to recovery. Three days later, she was discharged to her sister's house. After three more days, Toni returned home.
Six months later, Toni started a clerical position with New Jersey Transit. Whether at work or serving full time in her congregation, she's not shy about her choice of hospitals.
"Where I live, I'm surrounded by hospitals, but when it came time for surgery, I didn't think twice," she says. "At The Bloodless Institute, they offer quality care and respect my wishes. It was the first and only choice for me."
"I'd read of so many who underwent surgery at The Bloodless Institute and had a great outcome. Before I knew I needed surgery, I knew where I would have it." —Toni Jackson