08 Aug

June is a Busy Month!
Happy Father's Day, Juneteenth, Pride Month and Congratulations to all the new Graduates out there!
Metropolitan Neurosurgery Updates
Our practice is profoundly grateful to be part of and have an office inside the Englewood Health ZT Systems Outpatient Center, located at 2 Journal Square, Jersey City, New Jersey 07306.
The Englewood Health Foundation was the recipient of a historic philanthropic pledge from ZT Systems. In recognition of the pledge, the outpatient center in Jersey City has been named the Englewood Health ZT Systems Outpatient Center at Jersey City.
Englewood Health ZT Systems Outpatient Center at Jersey City serves as a centralized medical hub for the health system in Hudson County. The 73,000+ square-foot medical facility, provides increased access to medical expertise, services and screenings for the community.
We are a proud partner of Englewood Hospital Physicians Network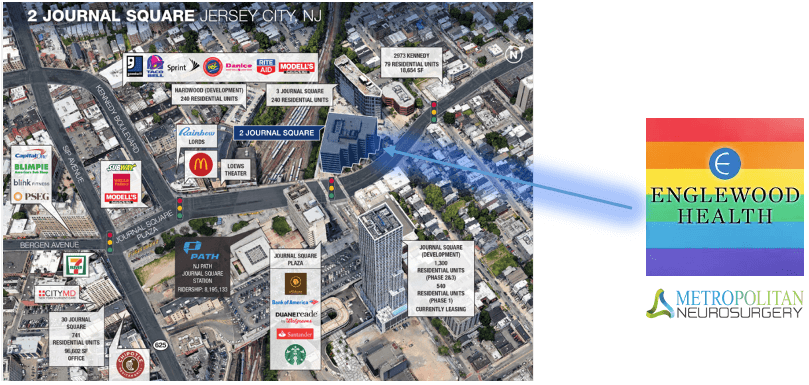 What is one thing Dad's and Grad's have in common?
Answer: Modern Era Pain
The text neck syndrome is a repetitive stress injury induced by prolonged neck flexion at different angles and pain sustained from excessive watching or texting on handheld devices for long periods. It should be referred to as "Modern Era Pain" due to its direct association with the modern era's Gadgets.
The text neck syndrome should be considered as "Pain of the Modern Era" since it is caused by modern-era gadgets such as cell phones, computers, and other smart devices.
The findings of this research reveals that the neck disability of respondents is greater in this study when compared to the findings of other previous studies. This study also revels the prevalence of text neck syndrome is rising day by day in comparison to previous studies. Kumari S, Kumar R, Sharma D. Text neck syndrome: the pain of modern era. Int J Health Sci Res. 2021; 11(11): 161-165. DOI: https://doi.org/10.52403/ijhsr. 20211121
Would you like to know more about one of our Neurosurgeons?
Here's a short video about Dr. Syed.
Dr. Omar Syed is a board-certified Neurosurgeon who is fellowship-trained in minimally invasive spine surgery.
The Rx: If you have pain that recurs or won't go away, don't tough it out. See your doctor.