21 Nov

AIIMS Doctors discover major breakthrough in Spinal Surgery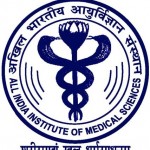 In a stunning development, doctors in the All India Institute of Medical Sciences (AIIMS) have discovered a new way to conduct spine surgery on patients suffering from congenital anomaly of the vertebral column. This condition mainly affects individuals between the ages of 20 and 30 who lack exercise and are prone to sitting for long bouts of time.
The medical condition is known in the medical world as atlanto-axial dislocation. It consists of the uppermost portion of the neck slipping from its articulation with the base of the head, which would cause compression of the spinal cord and eventually, weakness in all limbs.
In the past, patients suffering from this condition would have to undergo two surgeries. One to drill out the piece of the bone compressing the spine and another to stabilize the head and neck using rod and screws. This new technique will remove the compression on spinal cord to reduce the pain, but also reduces the deformity with a single surgery.
All of that is accomplished in one 5 hour surgery as opposed to two 5 hour procedures. The new technique uses two small cages to correct the deformity. Thus far, over 100 patients have already undergone this procedure using the new technique in India. For the neurosurgeons, the procedure does not involve any new special tools and that it cuts the time in the operating room essentially in half, while still accomplishing more than the old method did.
Any type of spinal and brain condition is not meant to be taken lightly at all. That is why if you or anyone you know happens to be having an issue, it is important to contact Metropolitan Neurosurgery no matter how small it may be. Our practice is dedicated to providing the finest possible care and they are on the cutting edge of technological advances in brain and spine surgery.